Hotel Archipelago Center Korpoström
Hotel Korpoström provides our guests with an opportunity to enjoy the Finnish archipelago with modern amenities. Our hotel has 16 rooms, most of which offer a beautiful view to the sea. The rooms are equipped with a toilet, shower, TV and internet connection.
During the summer season the price includes a delicious breakfast and saunas. During the rest of the year breakfast and sauna can sometimes be arranged by request.
Booking and enquiries:
+358 40 139 12 18 | visit@skargardscentrum.fi
Provider of the hotel service: Cesa Ltd.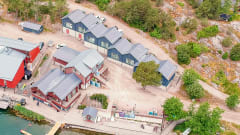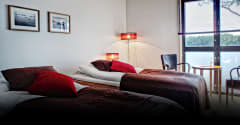 ❮
❯